Keynote Speakers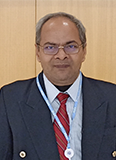 Prof. Dhananjay Kumar
Anna University – MIT Campus / Information Technology, India
Title: Deep Learning for Abnormal Activity Recognition in Streaming Video over Wireless Networks
Abstract: Human activity recognition has emerged as a challenging research domain for video analysis. The major issue for abnormal activity recognition in a streaming video is the presence of the large spatio-temporal data along with the constraints of communication networks affecting the quality of received data for analysis. Although the application of deep-learning techniques in visual action recognition helps to enhance the required machine intelligence, the deployment of algorithms limits its usage in real-time applications. In streaming video, a prediction mechanism in the data analysis process needs to be incorporated to cope with the absence of input data in time sequence due to the prevailing constraints of the wireless communication networks. Predictions are reliable if the model observes more data and unreliable if it predicts far into the future. In this proposed presentation, the issues concerning application of the deep learning to identify abnormal human activities in streaming visual data will be discussed. The efficient approaches such as skeleton-based feature extraction and suitability of commonly used long-short term memory based techniques with experimental results will be presented. Furthermore, how dimensionality reduction techniques help in efficient processing, will also be a point of discussion.
Experience:
Pro. Dhananjay Kumar received his bachelor degree in Electronics and Telecommunication engineering form the Institution of Engineers (India), Calcutta in the year 1997. He was awarded a Master of Engineering (M. E.) in Industrial Electronic Engineering by the Maharaja Sayajirao University of Baroda in the year 1999. He also received a degree of Master of Technology (M. Tech.) in Communication Engineering from Pondicherry University through Pondicherry Engineering College, Pondicherry in the year 2001. A Doctor of Philosophy (Ph. D.) was awarded to him by Anna University, Chennai in the year 2009 for his research work on high quality multimedia support in next generation multi-carrier wireless mobile networks. Currently, he is working as a Professor and Head in the Department of Information Technology of Anna University at MIT Campus, Chennai. Prof. Kumar has been an active research contributor in the ITU Kaleidoscope conferences as a paper presenter, session chair, TPC member, etc. since the year 2009. Prof. Kumar and his team is working on analysis of visual data in the live stream of CCTV video. Further, a group of researchers is working under his guidance for the development of augmented reality based mobile applications.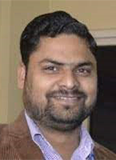 Prof. Sandeep Saxena
IMS Unison University, Dehradun, India

Experience:
Prof. (Dr.) Sandeep Saxena is working as Professor (IT) and Director-IQAC in IMS Unison University, Dehradun, INDIA. He has received his Ph.D. degree in CSE from NIT Durgapur, West Bengal. He has received his MS degree in Information Security from the Indian Institute of Information Technology, Prayagraj. He has received his B.Tech degree in CSE from U.P.T.U. Lucknow. He has more than 13 Years of Teaching and Research Experience. His areas of interest and research include Security and Privacy in Blockchain Technology and Cloud Computing, Architecture Design for Cloud Computing, Access control techniques in Cloud Computing, and Blockchain Technology.
He has performed the role of a key member in more than 10 International Conferences as Keynote Speaker/Organizing Secretary/ Organizing Chair/ Session Chair. He has written 3 technical books for UP Technical University, Lucknow, and published multiple research papers in reputed international journals and conferences. He has published more than 30 research papers in reputed peer-reviewed journals/conferences indexed by (Scopus, SCIE, Google Scholars, DBLP) with high impact factors, more than 10 Patents published, and 2 Patents are granted. He is participating in multiple professional societies like IEEE (Senior Member), IAASSE (Senior Member), Life Time Member in CSI, and Life Time Member in CRSI.
He has been working for various research & development Activities, University Syllabus Design, and mentoring innovation and incubation-related developments to students. He has served as a reviewer and member of editorial boards of several prestigious Conferences/Journals /Transactions like IEEE, SPRINGERS, and other Scopus Indexed International Journals. He was contributory to various prestigious Accreditations bodies like NAAC, NBA, and others.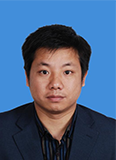 Prof. Huang Hong
Chongqing University, China
Experience:
Huang Hong, professor, doctoral supervisor, director of the Measurement and Control Technology and Instrument Department of Chongqing University, head of the Image Information Processing Laboratory, principal of Chongqing's "big data intelligence" major and national first-class undergraduate major. He is a member of the Organizing Committee of the China-Europe "Dragon Plan", an evaluation expert of the Ministry of Science and Technology, an evaluation expert of the Academic Degrees Center of the Ministry of Education, a specially-appointed expert of Chongqing Civil Air Defense, a visiting associate editor of Frontier in Oncology, and a visiting editor of Applied Sciences.
Prof. Huang mainly focus on image processing and pattern classification, target detection and recognition research, related achievements have been applied in the fields of remote sensing observation, medical diagnosis and process industry. In recent years, he has presided over 3 national natural science projects, national key research and development projects, major consulting projects of the Chinese Academy of Engineering, and key technology innovation projects for key industries in Chongqing. As the first/corresponding author, he has published more than 50 SCI academic papers in internationally renowned academic journals such as IEEE TNNLS, IEEE Trans. Cybernetics, and Pattern Recognition, which have been cited more than 2,000 times by Google Scholar, of which 3 were selected as ESI highly cited papers. He has won the second prize of China Machinery Industry Science and Technology Progress Award, Huawei Scholarship, Chongqing Excellent Doctoral Dissertation Instructor, and the Most Popular Teacher of Chongqing University.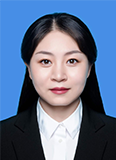 Prof. Na Li
Xidian University, China
Experience:
Na Li, a professor at the Xidian University, Doctoral supervisor. Member of key laboratory of electronic equipment structural design, Ministry of Education. Her main research direction is high precision electronic equipment error theory, new system antenna structure design and optimization. She has presided over a number of national-level scientific research projects: the national defense project, the astronomical joint fund of the NSFC, the National of NSFC, and youth fund of the NSFC, the Basic Research Program of Natural Science of Shaanxi province-young Talents Project.
In 2020, she won the title of "Golden Mountain talented person" in Zhenjiang, Jiangsu Province, and was 2021 selected into the high-level Innovative Entrepreneurship program in Jiangsu Province. She has published more than 30 Sci/Ei retrieval papers in Chinese Journal of Mechanical Engineering, Acta Astronautica, Research in Astronomy and Astrophysics, applied for more than 40 national invention patents and granted 14 patents.